ULIS SUCCESSFULLY HELD FUKUOKA TERTIARY EDUCATION EXHIBITION
On September 20th, 2016, Fukuoka Tertiary Education Exhibition took place at Vu Dinh Lien amphitheater, University of Languages and International Studies – Vietnam National University, Hanoi (ULIS – VNU). The event was co-conducted by Faculty of Japanese Language and Culture (FJLC), Department of Cooperation and Development and Fukuoka International Support Center.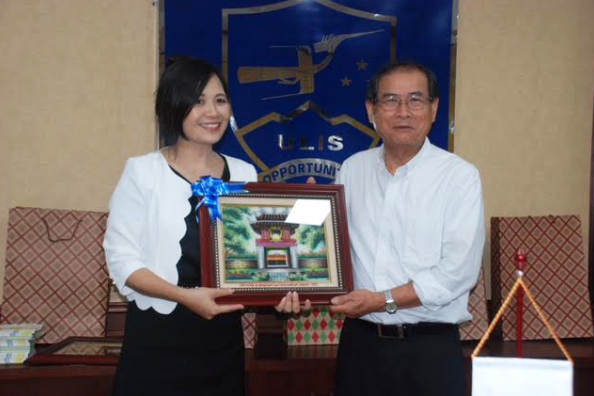 The exhibition received the presence of Vice-President Ngo Minh Thuy, Director of Cooperation and Development Office Do Minh Hoang, students and lecturers of FJLC and Foreign Language Specialized School (FLSS).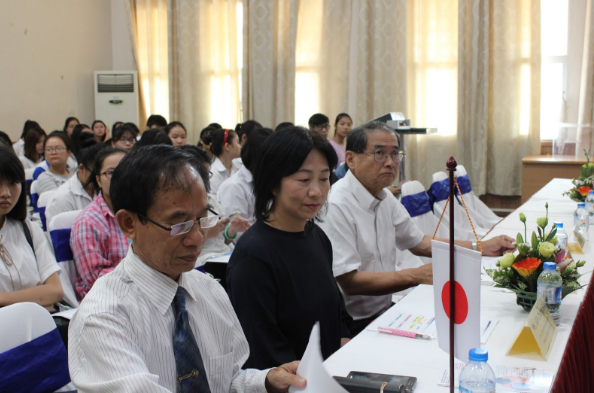 Fukuoka Tertiary Education Exhibition showcased many documents, inforgraphics and clips related to higher education of Fukuoka province, thereby providing visitors with an overview of universities, training quality, international students, extracurricula activities …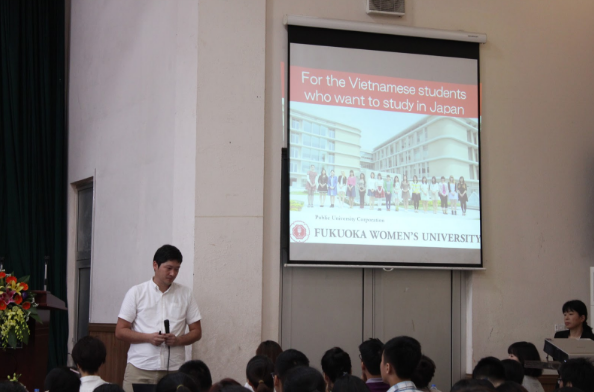 Fukuoka is one of the most studyworthy province in Japan and attract many Vietnamese students coming there for academic purposes ech year. It has totally 38 universities and 19 high-quality Japanese language training facilities with numerous extracurricula activities, research activities and postgraduate education for students to choose.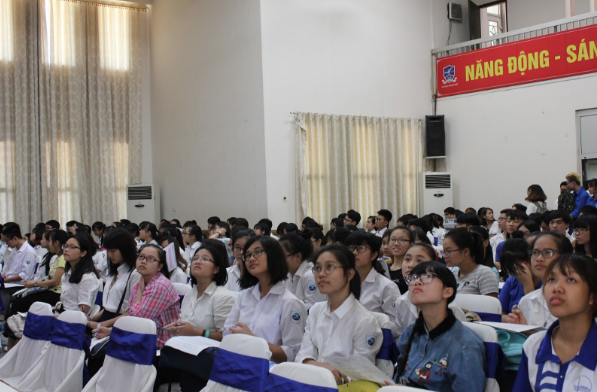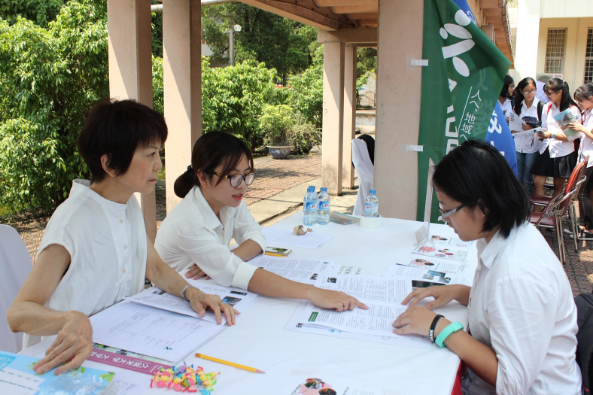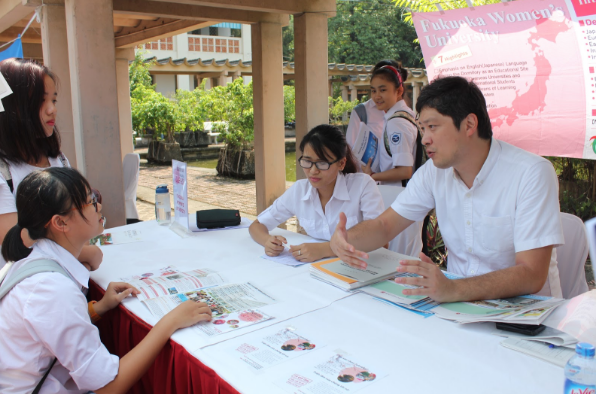 In addition, Fukuoka is also an ideal place for students to explore Japan. It has many beautiful landscapes with a mixed culture between tradition and moderness and much lower living cost compared t other big cities such as Tokyo, Osaka or Nagoya. According to the ranking of Monocle, Fukuoka is the 7th livingworthy in the world. Moreover, it is also the home of Consulate General of Vietnam.
Fukuoka Tertiary Education Exhibition is expected to help Vietnamese students who want to study at Fukuoka. In the future, ULIS will continue to hold more education exhibition of Japan and other countries.